Barcelona enjoys sunny days all year round but what can we do on a a rainy day? Most people find a nice bar or restaurant to spend the day eating tapas and enjoying a glass of beer or local wine, this can be great excuse to see some of many bars in Barcelona. If you vist the old town of Barcelona the bars are literally next door to each other so you will stay dry!
If your looking for something more cultural then we have some great suggestions and links to book below.
This can be a great option as its not only one the top attractions in the city but its perfect to spend a few hours on a rainy day in Barcelona. Why not take a guided tour around this impressive Basilica. Nobody wants to be walking around on a rainy day in Barcelona, so its great that it has a metro station opposite. Upon leaving the metro station you are at the main entrance. This attraction is busy all year round and long queues can be found during the summer months and on wet days so its recommended you buy a "Skip the line" entrance ticket which gives you access without having to queue outside in the rain! You can purchase your ticket by following this link.
L'Aquàrium de Barcelona is the world's most important recreational and educational marine centre on the Mediterranean theme. A great place for families with children as you spend literally all day there on a rainy day in Barcelona. In the aqaurium you can to get to know the seabed with all its inhabitants. Enjoy a walk through the 66 Mediterranean and tropical aquariums, where eleven thousand specimens of more than four hundred and fifty different species coexist. The largest and most spectacular is the Oceanarium, where a transparent tunnel of more than 80 meters in length. This will bring you closer to the different types of sharks, moray eels, guitar fish, and many other species. To get there it's a short walk from the bottom of "La Rambla" via a swing bridge. Once you have finished your visit there is a large shopping and retail complex (Mare magnum) located next door that offers a large selection of shops and restaurants that you can enjoy before or after your visit so it really is a full day away from the rain! You can purchase your tickets here in advance skipping the queues.
Browse the maritime culture at the Barcelona Maritime Museum.  It is located in the building of the Drassanes Reials, on the seafront of the city and at the foot of the Montjuïc mountain. This makes a great option as its very central and one of the best value museums in Barcelona, especially important for groups and families. In the museum there is a very good restaurant that I have visited many time and can recommend it to you! Tickets can be purchased at the entrance.
Nou Camp, the largest football stadium in Europe and home of FC Barcelona. Upon arrival, use your ticket to pass the entry lines. Then spend as much time as you like to explore the stadium and museum. Follow in the footsteps of legends like Diego Maradona as you see the changing rooms, the press room, the television room, the chapel and the presidential box. Walk through the players tunnel and head across the lawn to imagine what it feels like to play here, seen by 99,000 spectators. Next, dive into the club's history at the FC Barcelona Museum. View iconic match photos, keepsakes and clips, view club trophies There is even area to re-live Lionel Messi's goals in an area dedicated to the star player. If it's a rainy day the stadium can be easily reach by bus, metro or taxi. Its recommended that you purchase your tickets in advance. You can purchase your tickets by following this link.
This is a top-rated attraction no matter what the weather is or the time of year. It´s such a unique building like everything Gaudí designed. The ground floor, in particular, has unusual tracery, irregular oval windows and flowing sculpted stone work. The roof is arched and was likened to the back of a dragon or dinosaur. It's easy to reach it on a rainy day in Barcelona as its located on Passeig de Gracia that is easily accessible by public transport or on foot (if you have an umbrella!). This one of the most visited attractions in Barcelona, therefore its essential to purchase your ticket in advance. We can offer discounted "skip the line" tickets so you don`t need to queue! you can book by following this link.
Below is a picture of the impressive "Casa Batllo" obviously not on a rainy day in Barcelona!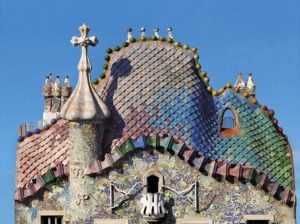 Roof of the "Casa batllo"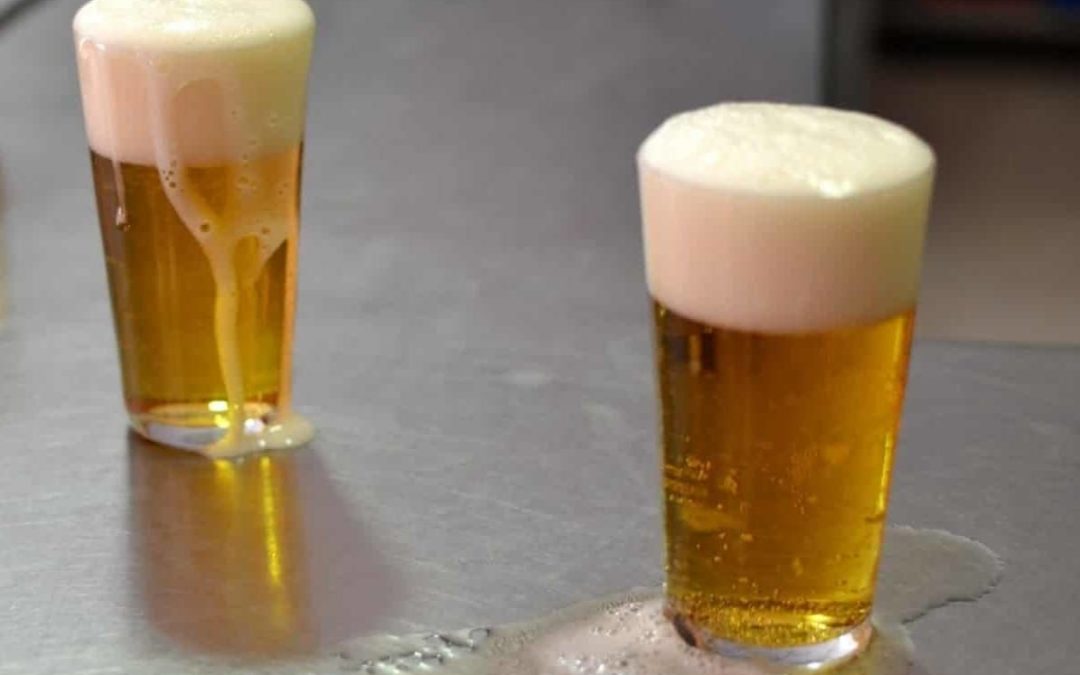 .In Spain there are various ways to order a beer mostly depending on the region where you are. Here we have all you the tips on how to order in beer in Spain like a local. Let's have a look at the draft beers... "Una Caña"  This is how to order a small glass of draft...