Attraction & Sagrada Familia  Tickets
Book your Sagrada Familia tickets for the most popular attractions in Barcelona. No need to join the queues, with are "Fast Track" tickets you enter into each attraction. Often the #TOP attractions for sightseeing are fully booked so don't be disappointed and book your tickets today.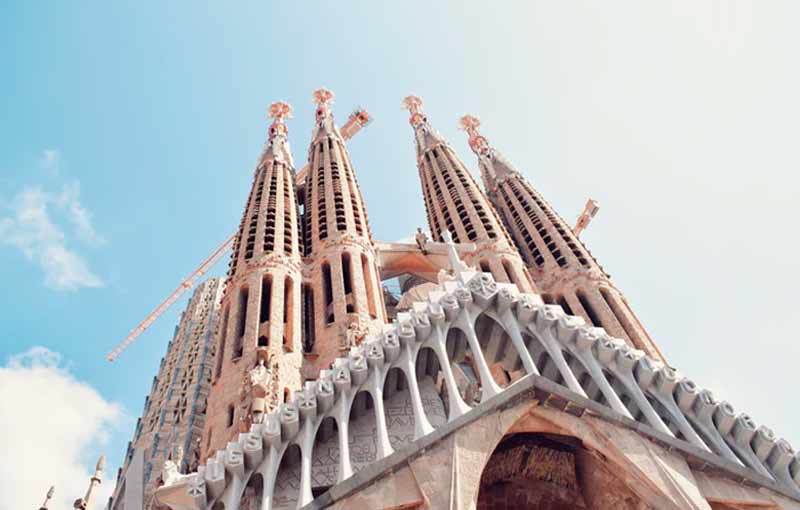 Sagrada Familia Tickets and tour – Guided Tour with Tower Access
The #1 tour in Barcelona ! This a great tour as you can access directly without having to queue for tickets or wait in long line to enter, especially useful during the summer months when its hot & humid! We highly recommend this tour as not only do avoid waiting but as its a guided tour (In English) you can really get to know the history of this magnificent work of art. You will have access to all five floors plus the spires for amazing views over Barcelona.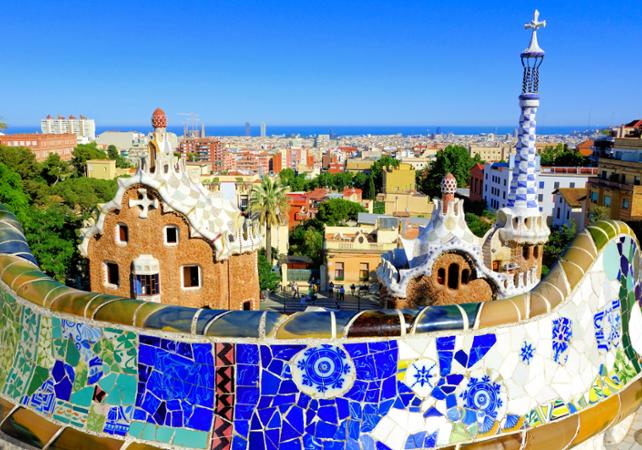 Park Guell Admission Ticket (Fast Track)
Avoid long lines and the risk of tickets selling out with prepaid admission to Park Güell. The number of park visits is strictly controlled and the weather can make waiting outside for tickets unbearable. Your ticket guarantees easy access to Antoni Gaudí's creative masterpiece, with its iconic Dragon Stairway, Greek Theater, Hypostyle Room, and views of the city and sea beyond.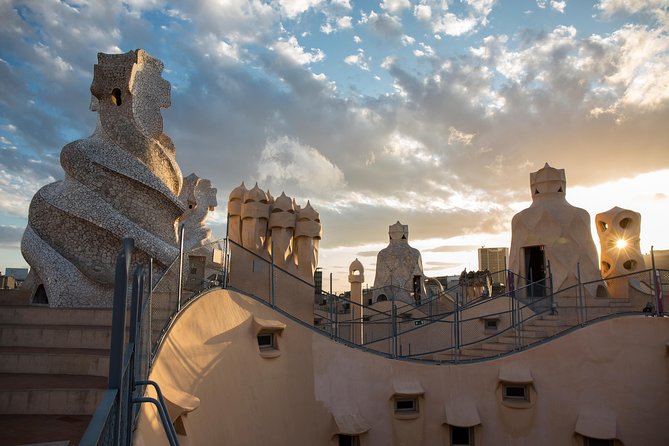 Barcelona's Gaudi Houses: Skip-the-Line Casa Batllo & Casa Mila La Pedrera
See the architectural legacy of Modernist architect, Antoni Gaudi, with this half-day, guided tour through Barcelona. Walk along the Passeig de Gracia, one of the city's streets lined with Gaudi's work while listening to your guide live and through an in-ear radio system. Stop at the ornate, colourful and unmistakably Gaudian Casa Batllo and learn how this residence came to be. At Casa Mila, take in the rounded and rough edges and iron gates.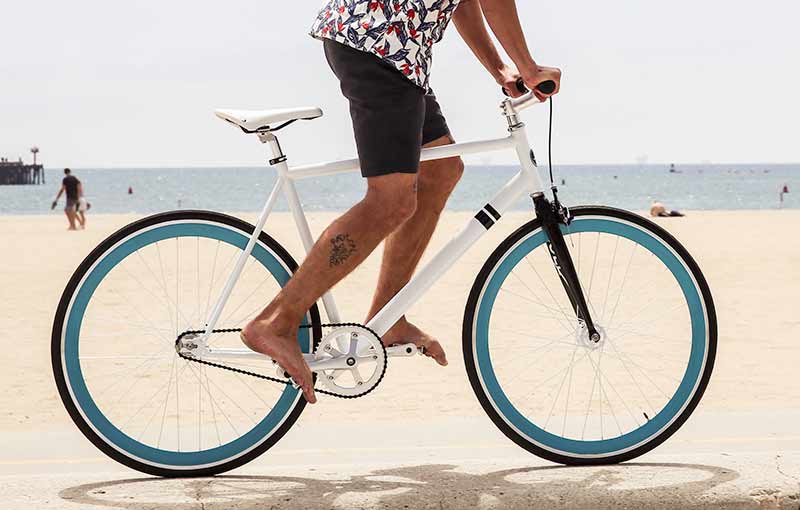 Bike Tour – Rent (Half-Day)
Be Free! explore the city by bike. It's a half day tour and relaxed pace where you can see all the sights in the old part of the city & the coast. The tour is mostly flat so suitable for all ages and fitness levels. Includes bicycle, insurance & a guide.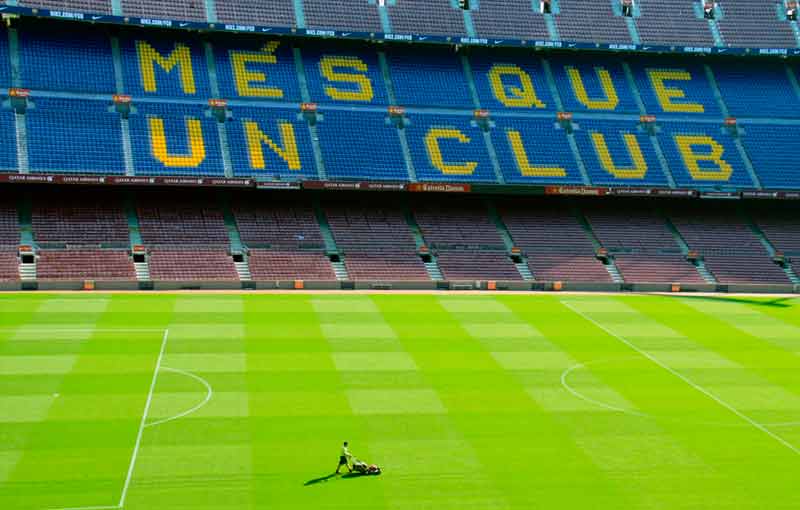 FC Barcelona Tickets & Tours
We can provide you with tickets to see all "La Liga" games. See the likes of Messi and Suarez close up in the Camp Nou stadium. Also, we offer tours of the stadium, which is a great way to go behind the scenes of one of the biggest football clubs in the world. Among many other things, you will see the space dedicated to Messi, the showcase with all the trophies of the club or the interactive room, where you will remember Barça's landmarks. In addition, you will have a panoramic view and you will access the most emblematic corners of the stadium.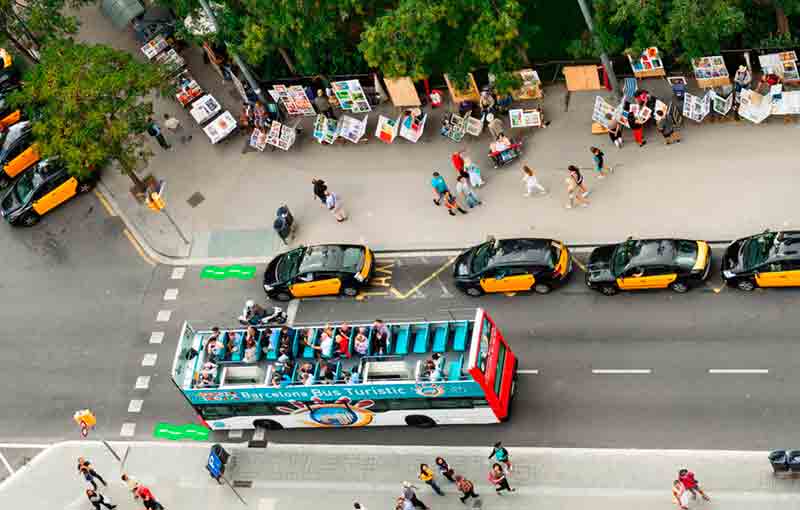 "Hop on Hop Off" – Barcelona bus tour
If you want to see the city but do not have much time, this is a great way! you can make the tour as long or as short as you like. You can stay on for the full duration or choose to get off at the places that are of interest. The highlights of places visit are Sagrada familia, La Pedrera, Parc Güell & Camp Nou (Barcelona FC stadium) You can also purchase a tour of the stadium to combine with the city tour. Each route takes roughly 120 minutes in its entirety and buses depart approximately every 7-15 minutes from each stop.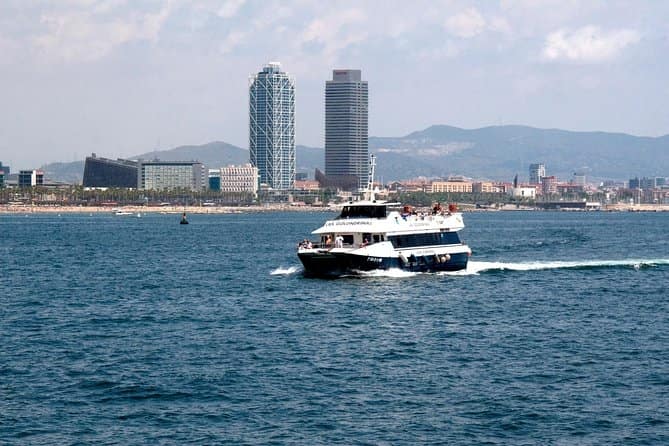 Sightseeing cruise of Barcelona skyline
The cruise leaves from the bottom of Las Ramblas in front of the Columbus statue. From here you will board your boat and start the 90 minute tour of the bay and port areas of Barcelona. Once onboard you can choose to sit on the lower enclosed desk or the upper open deck, on the lower deck there is a small bar that sells drinks and snacks but also you can bring these onboard if you wish. You will get to see all the landmarks of Barcelona from the sea as you sail along the coast and port area where the cruise ships depart from. The tour departs daily and you have regular departures during the day.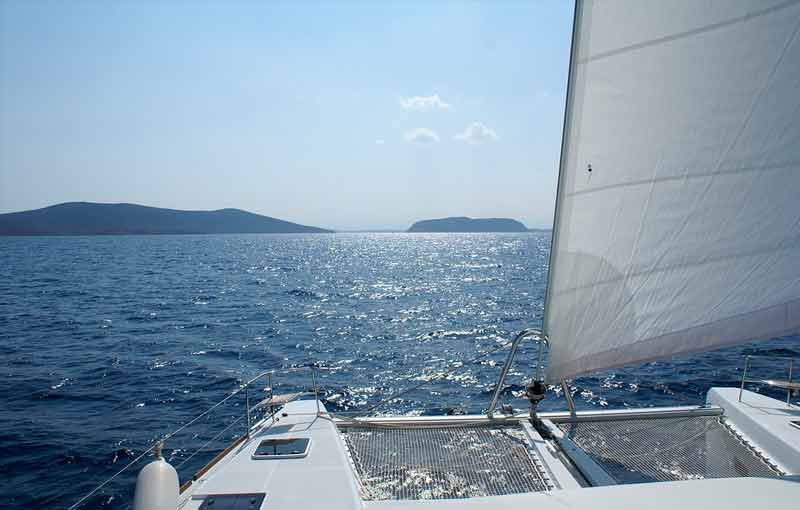 Catamaran Tour  – Cruise Barcelona
Live the experience and excitement of sailing in Barcelona's largest and most modern sailing catamaran. Its elegant design, stability, and facilities make it perfect for corporate events, private celebrations, and daily departures. It is fully equipped with a bar, areas for sunbathing, music equipment, and toilets. We offer daily departures and special cruises to see the best sunset from the sea with live jazz and chill out music.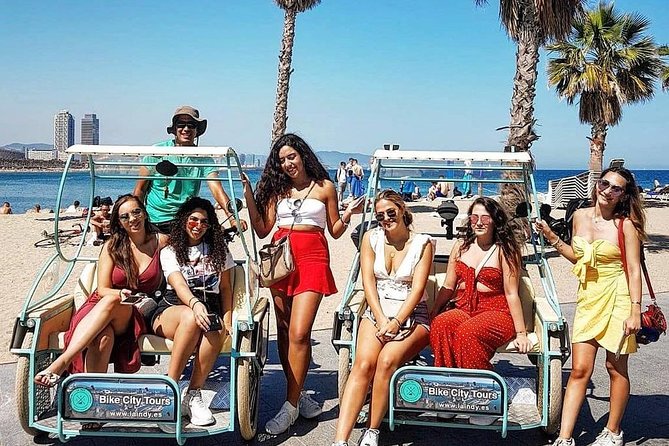 A ride through Barcelona aboard a rickshaw is a unique experience that combines fun, sightseeing, history and laughs.
Barcelona has a lot to see and a lot to do, it has something for everyone, lets find out what it has for you!
The tour is scheduled for 1 hour but of course we can go for as long as you wish.
useful links for travelers
A list of links for bus, metro, train, rent apartments, hotels, flights & transfers from Barcelona to any worldwide destination.