.In Spain there are various ways to order a beer mostly depending on the region where you are. Here we have all you the tips on how to order in beer in Spain like a local.
Let's have a look at the draft beers...
"Una Caña" 
This is how to order a small glass of draft beer as you can see an example in the photo above. A "Caña" is pretty standard in all of Spain so if you ask for one most likely you will not be met with a blank expression from the barman.
The size can vary from bar to bar but in general the measure is 200-300ml which is a little less than half a British pint! Its not needed to ask for a brand as normally you will be served the local larger. For example here in Barcelona it is "Estrella" but if you want a drop of a specific lager then you need to specify this. Don´t expect a large selection of draught beers on tap as in general it's only one or two. 
If you like craft beers or simply want to try a selection of beers then you can book our craft beer tours. A great opportunity that allows you to taste six different beers served with Tapas in  some of the best bars. You don´t need to know how to order a beer in Spanish as our guides will be on hand to help you choose and order. You can find more information here .
"ZURITO"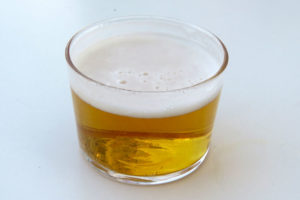 A Zurito is smaller beer normally found in the north of Spain & the traditional Basque taberna. The name comes from the 60´s. The "txikiteo" (the practice of going from bar to bar with your group of friends, having a wine in each one, and each people paying one full round) was the way of socializing for young people. As in most bars in the north of Spain you will be served a small tapa (Pincho) with your beer so it's the perfect size to enjoy a beer and snack without getting full. 
"Jarra"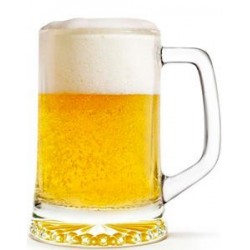 The big one! this is the equivalent to a UK "Pint" the size is the biggest. However it is rare the locals of Spain will order such a large size. This is because the culture is to enjoy a beer with a tapa then move to another bar. Mostly it is the tourists & students that go for this option as it is the best value, often a little more expensive than ordering a "Caña". If you are on the "Rambla" in Barcelona and you ask for a "beer" then it´s likely you will be served a large "Jarra" that comes with an equally large bill so be warned!
!
There is allot of information and "fake news" regarding the virus in Spain. Here we give you the updates to help you plan your trip to Spain. Firstly we recommend that you only get the news from reliable sources such as the Spanish government, here is a link to...