Stag & Hen parties in Barcelona
If you are planning a stag or hen party in Barcelona, we can help you!
WHY BOOK WITH DISCOVER BARCELONA?
We offer a free service if you are planning a stag or hen party in Barcelona. We are also based in Barcelona, so our team has the expert knowledge to make sure you have an amazing time! It can be both time consuming and stressful planning everything. Why not let us take care of everything. We can help with private airport transfers, activities, restaurant reservations, pub crawls & accommodation.
WHEN TO VISIT?
The great thing about Barcelona is you can visit all year round. The "Winters" are mild and sunny meaning you can enjoy the outdoors. You can enjoy drinks on a beach front terrace, riding the Barcelona Beer Bike in the park or even a private sailing trip around the coast of Barcelona.
PARTY TIME!
Once the sun sets it's party time. you can find literally hundreds of bars in the old part of the town by wandering down the narrow streets. You can get lost in the streets and choose any of the bars for a beer. There is are more than enough bars for a stag or hen party to enjoy.
BOOK A BAR TOUR
If you're looking for a more structured way to see the best bars and don't want to get lost then we recommend our Hidden Bars Tour. We will visit three of the best bars in each of the neighbourhoods (known locally as barrios) in the old town. If you have a group, then these tours can be reserved as a private tour just for your group.
BREWERY TOUR
Another popular experience for groups is the Brewery tour. We can arrange a private tour of the brewery with a tasting session and Tapas included. The tour is host by an independent craft brewery located 10 mins drive from Las Ramblas.
PRIVATE SAILING BOAT
If your planning a stag or hen party and are looking to do something a little but special then this will float your boat! We can offer exclusive hire of a sailing boat for 2-3 hours. You will leave the port of Barcelona and sail along the coast to enjoy views of all the city. During the warmer months the captain will drop anchor so your free to swim in the sea. Onboard snacks are included and a welcome drink but your welcome to bring your own drinks on board if you want to enjoy a glass of Cava onboard.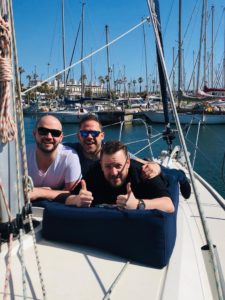 NEED SOMEWHERE TO STAY?
One of the biggest challenges if your planning stag or hen party is finding accommodation. We have access to a wide range of apartments in Barcelona. For groups we can offer various apartments located in the same complex or building which can accommodate groups of up to 15 people. If you're looking a special experience, we have apartments that come with a swimming pool or terrace that as views of the city. To book one of these apartments we recommend you visit our travel page that also has lots of tips of to get around the city.
READY TO BOOK?
Once everything is booked we can send all the group a detailed itinerary. This can be viewed from a mobile phone at any time to know where and when the next activity is, here you can see an example. If you are the organizer, then you will love this feature as it avoids you receiving messages and calls asking about the activities!
Why not get in touch and let us help you plan ? you can also see more info here by visiting our dedicated page for stag & hen parties.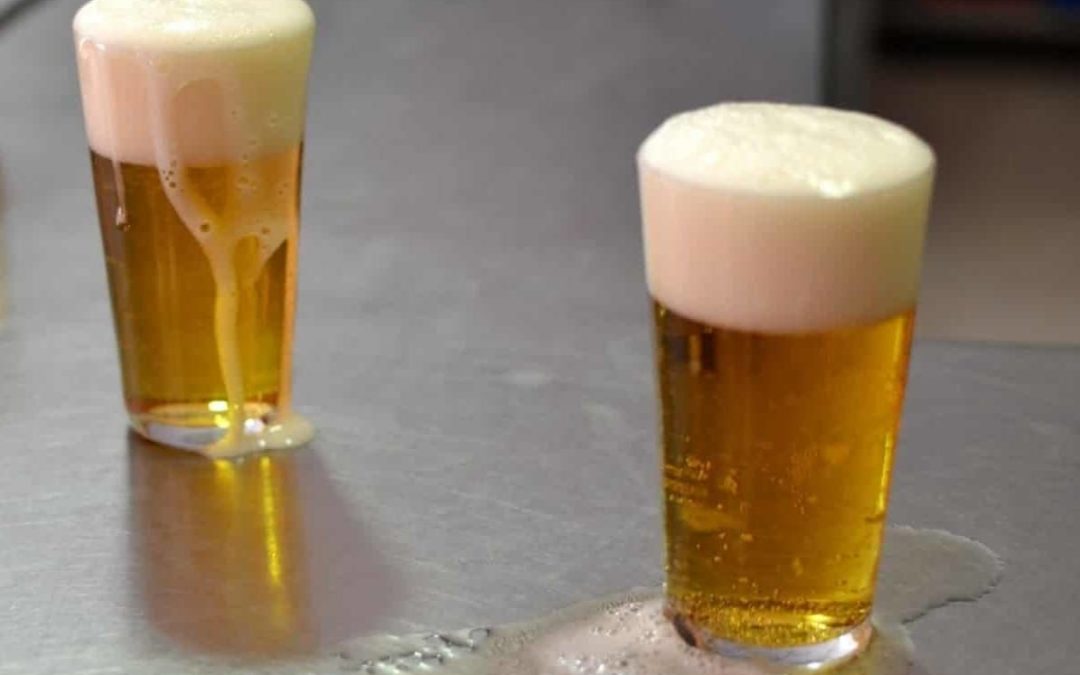 .In Spain there are various ways to order a beer mostly depending on the region where you are. Here we have all you the tips on how to order in beer in Spain like a local. Let's have a look at the draft beers... "Una Caña"  This is how to order a small glass of draft...